international art medal competitions
Competition: 100th anniversary of women's suffrage (USA)
The American Medallic Sculpture Association (AMSA) is conducting a special art medal competition to commemorate the 100th anniversary of women's suffrage in the United States (in 2020). The competition is open only to paid-up members of AMSA. The winner will receive a $300 prize. All entries will be featured early in 2020 in the AMSA publication and on the AMSA web site, along with specifications, edition sizes, prices and ordering information, so that medals can be ordered directly from the medalists starting early in 2020. AMSA asks entrants to indicate this information, along with their snail mail, email and PayPal addresses.
Submissions for medals to commemorate the 100th anniversary of women's suffrage in the United States, produced in 2019, should be sent to numismel@aol.com by December 31, 2019. Press releases will be sent out announcing the winner and directing people to all of the entries on the AMSA web site. Heidi Wastweet, President of AMSA, indicates that "This is a great opportunity for medalists to expose their talents to a large audience."
Founded in 1982, the American Medallic Sculpture Association (AMSA) works to encourage the creation, study and appreciation of the American Fine Art Medal. Members receive a quarterly full color publication detailing recent and upcoming events, galleries, conferences, etc. The medals created by members are featured on the AMSA web site. Dues are $40 within the USA, $50 elsewhere.
To join AMSA or for further information, visit www.amsamedals.org.
---
34th annual medal exhibition of the japan art medal association (jama) - tokyo (japan)
JAMA held its 34th annual medal exhibition at the Tokyo Metropolitan Art Museum between 13 and 19 October 2016.
The Grand Prix was awarded to Takatoshi Kato for the medal entitled One's Eyes (150 x 150mm, copper, brass).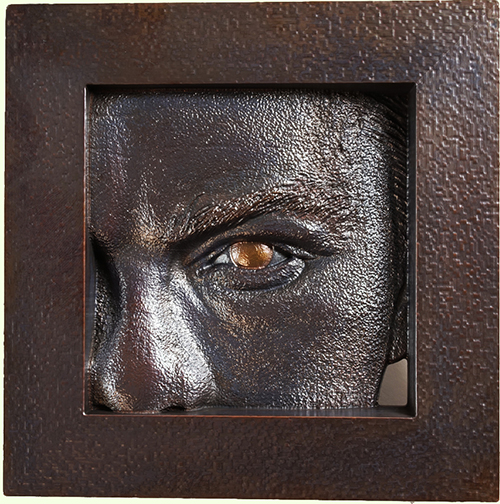 The Mint Bureau chief director prize was awarded to Katsuhiro Akihama for The tornado feathers ( 70 x 70 x 40mm, silver 950).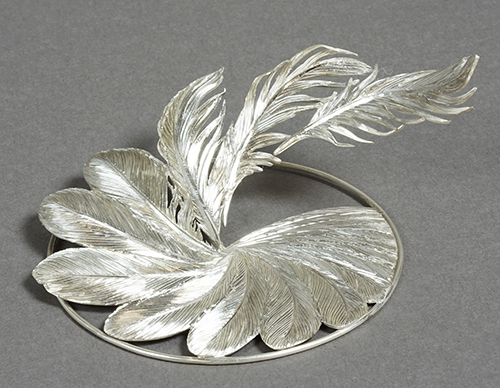 The Contemporary art medal prize was awarded to Akemi Syuno for the medal Unknown memory (190 x 190mm, stainless steel).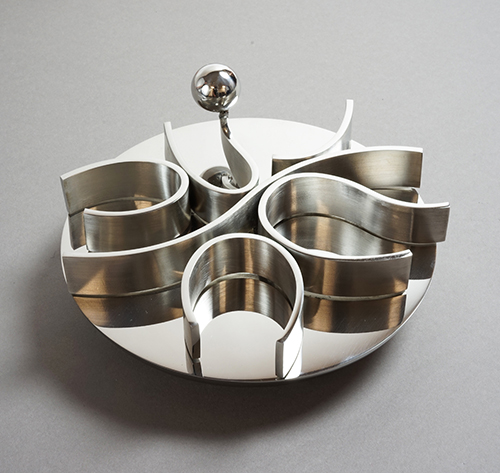 The Rookie of the Year prize was awarded to Kumiko Akiyama for Glücksschwein (125 x 125mm, copper)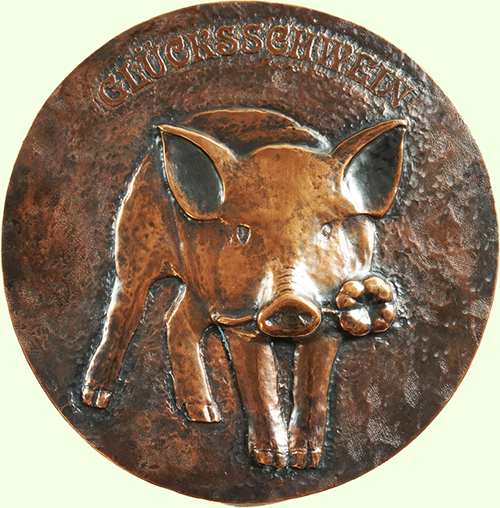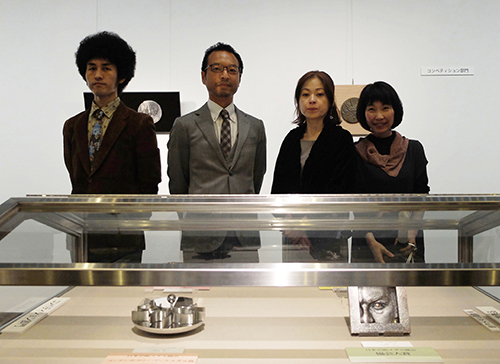 The winners
From the left, Takatoshi Kato, Katsuhiro Akihama, Kumiko Akiyama and Akemi Syuno.

---
Guidelines for art medal competitions and commissions

FIDEM using their full experience have prepared a guideline to help all those interested in medals.