international awards
American Medal of the Year Award 2018
This year, there were over 40 entries for the American Medal of the Year (AMY) awarded by the American Medallic Sculpture Association. Committee Chairman, Mel Wacks, indicates that: "The jurors remarked about the high quality of the entries, and took three rounds of voting to choose the winner—a 3 x 3 inch square art medal featuring the Black Crowned Night Heron by Heidi Wastweet, commissioned by Brookgreen Gardens."
Heidi writes: "I chose the Black Crowned Night Heron as my subject based on the large population of them in Brookgreen's Cypress Aviary. About 90% of the birds in the aviary are Black Crowned Night Herons who often trustingly let visitors walk up very close to them. I love spending time watching and photographing these noisy, entertaining birds but they are often overlooked by park visitors so I wanted to highlight them in a beautiful way. The two sides of the medal show two sides of the bird's character - the serious, gruff side, and a playful, goofy side. The composition of the design is intended to not only be pleasing individually on each side but also displayed side by side joined to make a single fluid design so the birds face each other in a yin-yang fashion."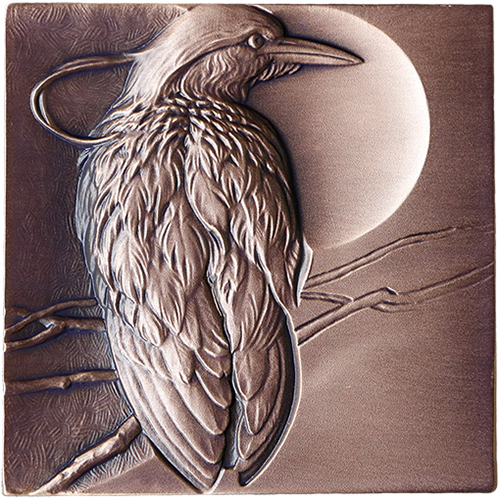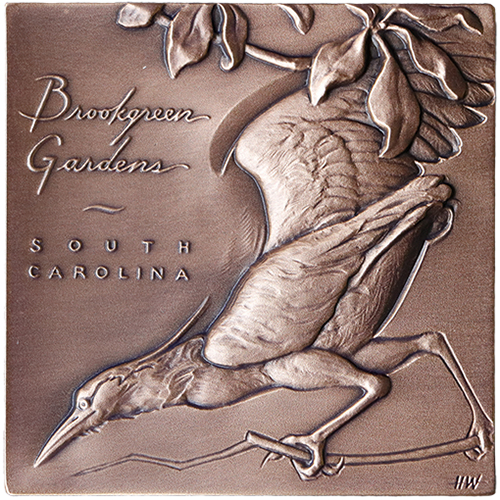 Just over 1000 medals were struck to be given exclusively to Brookgreen members subscribing at the "Presidents Council" level and higher.
The runner-up was the Shekel Prize Medal by Victor Huster, commissioned by the American Israel Numismatic Association. This extra-high relief medal will be awarded annually to the author of the best published work on the subject of Judaean, Israel, Holy Land or Judaic Numismatics. The medal design features an ancient Judaean Shekel stone weight, an ancient Judaean Shekel from the First Revolt, and a New Shekel coin of Israel (also designed by Huster). A special edition of 10 Artist Proofs were made.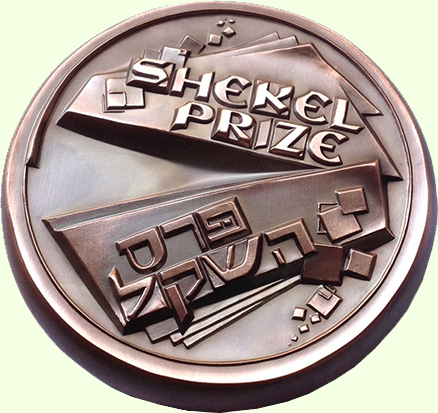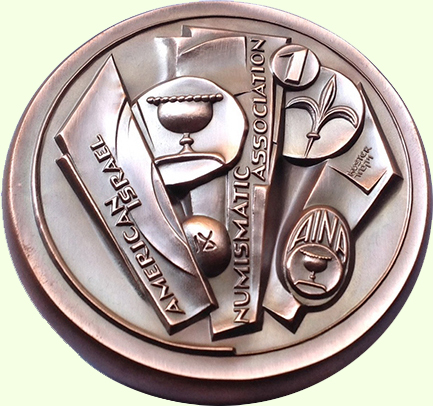 ---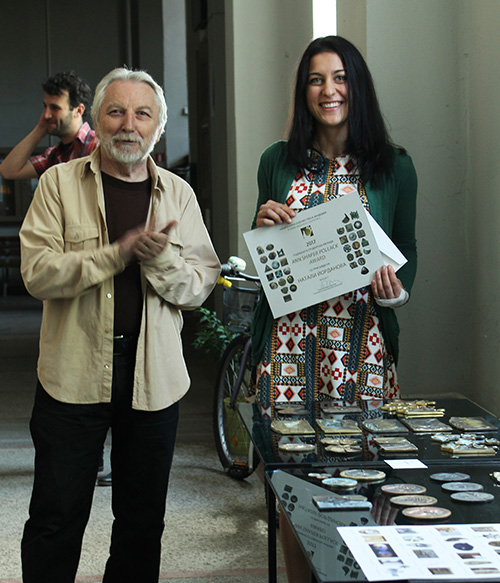 ANN SHAPER POLLACK AWARD - usA/BULGARIA
The Ann Shaper Pollack Award of 2017 was awarded to Nataly Yordanova for Excellence in Medallic Sculpture. During this academic year she has made about 35 medals. In the summer of 2017, Yordanova will be attending the International Medallic Sculpture Symposium in Veliko Turnovo (Bulgaria).
---

NUMISMATIC ART AWARD FOR EXCELLENCE IN MEDALLIC SCULPTURE - usa
The competition for the 2017 year's of Numismatic Art Award for Excellence in Medallic Sculpture is open.