WELCOME TO FIDEm
fidem canada 2018
The organizers of the XXXV FIDEM congress have now launched their website. In this website you will find information regarding the interim meeting in 2017 and the XXXV congress in 2018.
Please note that the FIDEM Canada 2018 website is a separate website from the FIDEM one. For any questions or remarks regardig the congress website please contact the organizers (email: lyndenbeesley@gmail.com)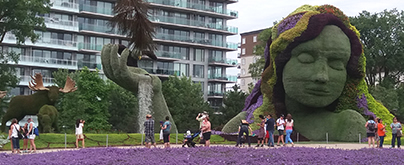 ---

in memoriam
Fernando Jesús (1924-2017)
---

XXXV CONGREss: scholarships/bursaries for young medal artist
---
interim meeting 2017
The interim meetingwas held in Ottawa (Canada) between 10 to 13 August 2017. Agendas and minutes are available
---

theme for the XXXV FIDEM CONGRESS in 2018 - OTTAWA (canada)
All medals submitted to be exhibited at FIDEM XXXV exhibit must adhere to the theme: "Women".  Please note that the medals that do not meet the theme criteria will not be accepted.  There is an additional optional theme: "Women in the Natural Sciences".

---

FIDEM GRand Prix 2016
was awarded to Ron Dutton
---

Exhibition of FIDEM 2016 medals in Beijing (China) in 2017
---

FIDEM statutes/statuts
revisdes statutes / statuts révisés
---

the WEBSITE
If pages are not running properly, if you have news or or if you have other suggestions for the website, contact the webmaster, Marie-Astrid Pelsdonk, on the following e-mail: fidem_webmaster@yahoo.com