in memoriam
Julio LÓpez HernÀndez (1930-2018)
The Spanish medallist Julio López Hernandez has passed away at the age of 88.
---
Clara MenÉres (1943-2018)
Clara Menéres, Portuguese Sculptor, designer and medalist (22 August 1943, Braga), passed away on 10th May2018, in Lisbon, at the age of 74.
She studied sculpture at the School of Fine Arts, Porto, where she was a student of the artists Barata Feyo, Lagoa Henriques and Júlio Resende, and graduated in 1968. At the University of Paris with a scholarship of Calouste Gulbenkian Foundation in 1978 to 1981, she received a doctoral degree in Ethnology. She also was a Research Fellow of the Center for Advanced Visual Studies at MIT, in Massachusetts, USA. Teacher at School of Fine Arts at University of Lisbon until 1996, was Full Professor at the University of Evora until 2007.
She participated in numerous individual and group exhibitions in Portugal and abroad, her work is represented in private and public collections and museums, namely at the José Azeredo Perdigão Modern Art Center, the Calouste Gulbenkian Foundation, the National Museum of Contemporary Art in Lisbon and the Casa de Serralves, in Porto.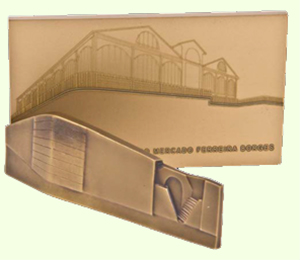 The dominant theme in her sculptural work are the founding myths, solar and aquatic cults, the allegory of death, civic intervention, and biblical and religious themes. She participated several FIDEM international exhibitions, among others, in Paris 2002, in Seixal 2004 and in Colorado Springs 2007.
---
Edward C. Rochette (1927-2018)
Edward C. Rochette, past executive director of the American Numismatic Association and perhaps the person most responsible for bringing the 1987 FIDEM show to the ANA Museum in Colorado Springs died on January 18, 2018 at the age of 90.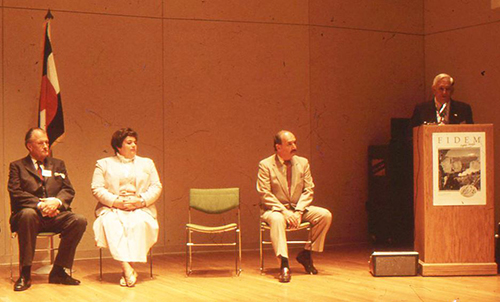 George Cuhaj