in memoriam
Jane McAdam Freud (1958 - 2022)
The British sculptor and medallist Jane McAdam Freud passed away in August.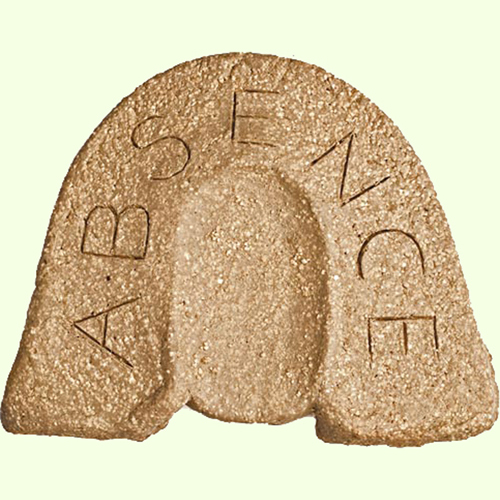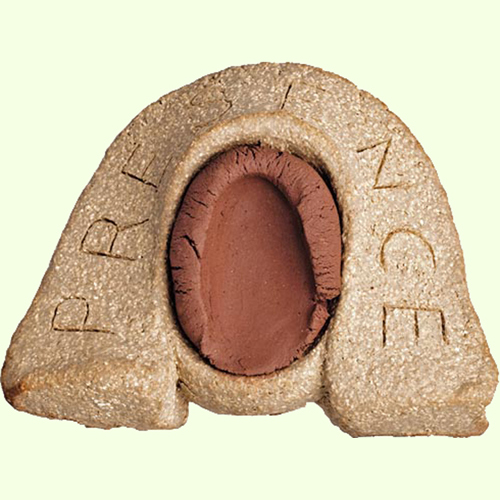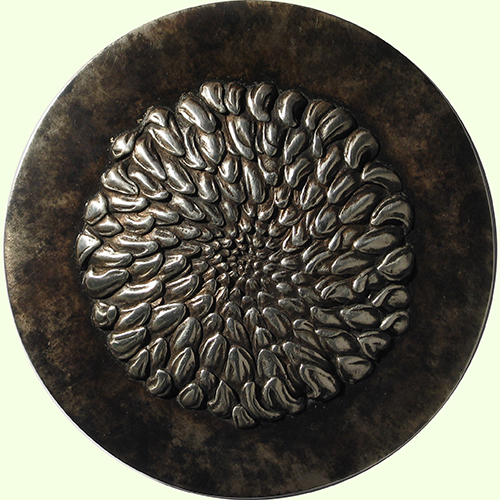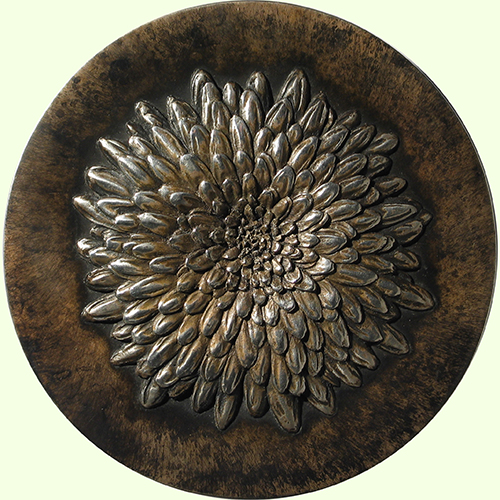 ---

Eileen Cuhaj (1932 - 2022)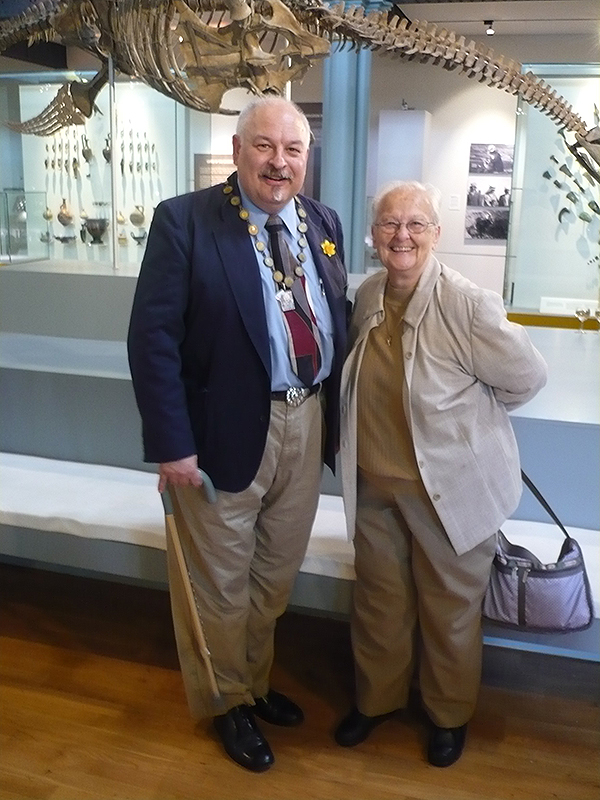 Eileen (Petrow) Cuhaj was born on August 3, 1932 in Astoria NY. She was a FIDEM member for several years and participated and accompanied her son George Cuhaj to several FIDEM congresses.
They founded the George Cuhaj Prize which recognizes promising artists under the age of 30 by awarding them a monetary prize. Both Eileen and George sponsored this prize. The first prize was awarded at the FIDEM congress in Paris in 2002.
Eileen and George Cuhaj at the 2012 congress, Glasgow
---

Annette Koek (1954 - 2022)
Dutch sculptor and medallist has passed away.
---
Chester Y. Martin (1934 - 2022)
Chester Y. Martin, US Mint sculptor and engraver, medal artist, oil and water color painter and ceramicist, passed away in March.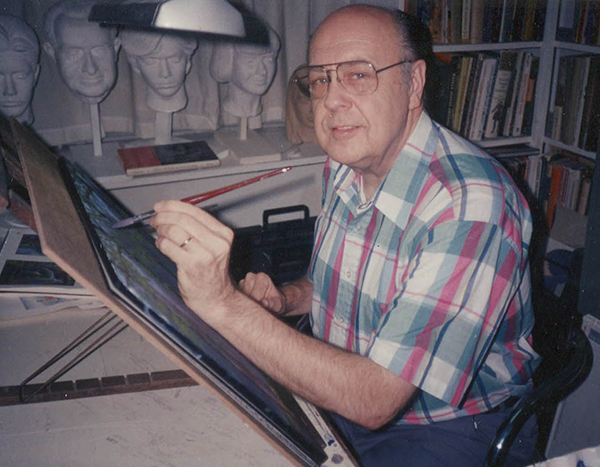 ---
Theo van de Vathorst (1934 - 2022)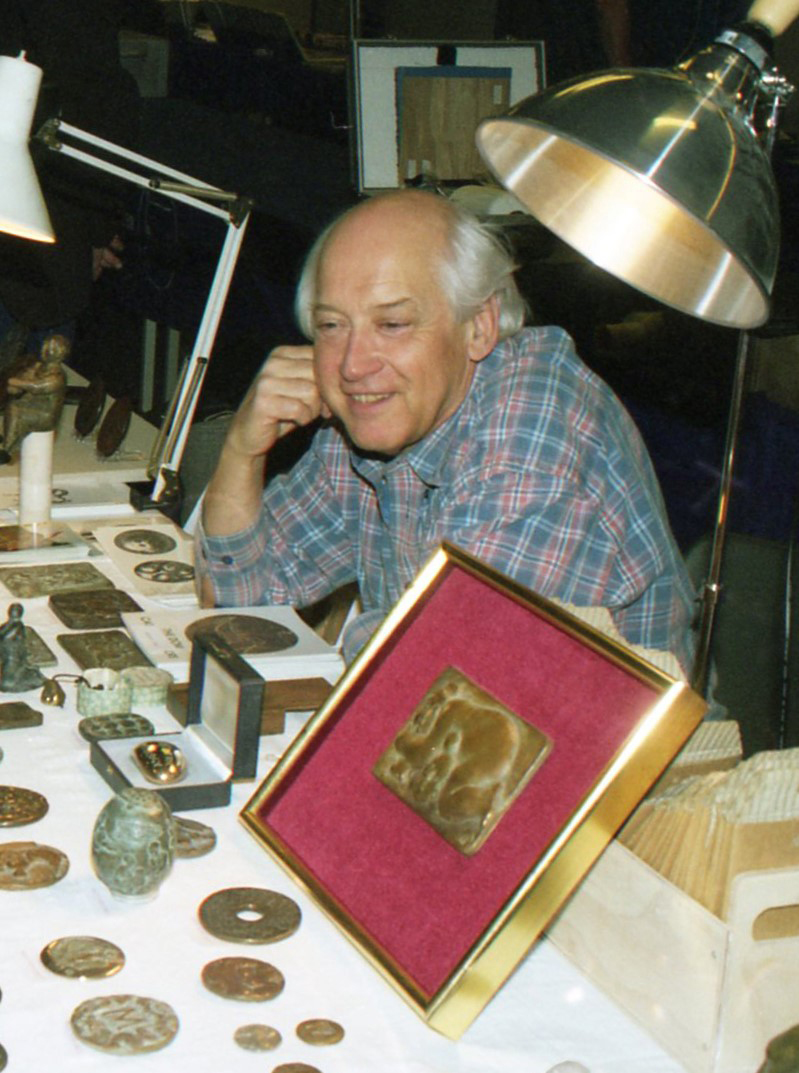 I met Theo during the FIDEM congress in Weimar in 2000. I was new to FIDEM and was introduced to Theo by Bud Wertheim. He swept me away in his tales about medals and his art as a sculptor. I met him again two years later in Paris and there he asked me if I remembered what he had told me the previous time, had I learned and kept the lesson in my head? He told me to forget everything and just open my hand and close my eyes. I felt a little button sized object being placed there, not metal but rounded and not flat. He asked me to really feel it, touch it - not like a curator with white gloves -, describe it and guess what was on it. I had a bit of trouble but could feel elevated letters and some kind of shape but could not place it. He asked me to open up my eyes and said: "you passed the test". How come, after all I had not guessed the elephant depicted on it nor the inscription. "All of that is not important, what is important is that you dared to touch and feel it and most important you dared to tell me, the artist, what you 'saw' with your fingers, that is an important part of medal art. If you have not held the medal, you are not going to see what is on it".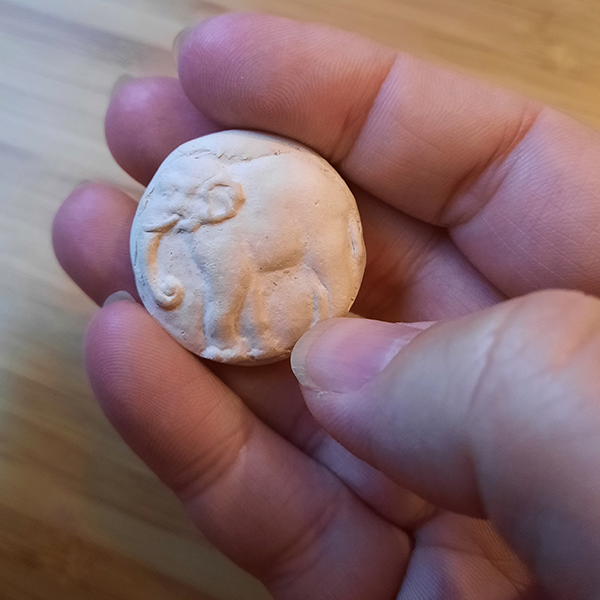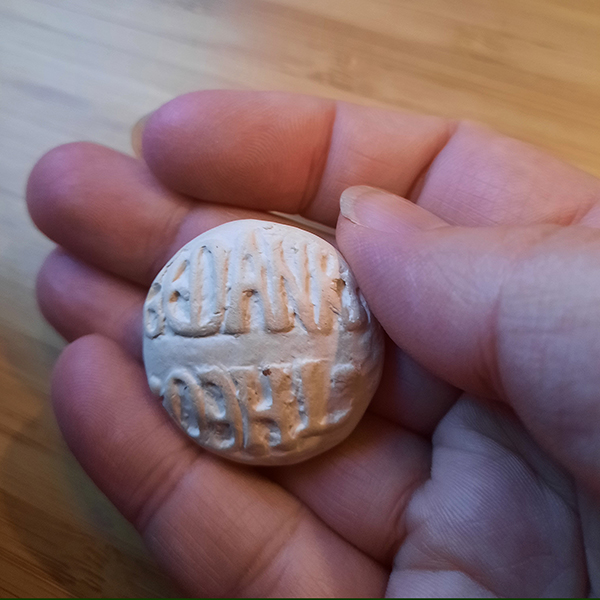 Elephant Thank You - Theo van de Vathorst
Photo: M. Voisin Pelsdonk
Theo and his wife came to see my husband in 2019, he had medals for the XXXVI FIDEM congress in Tokyo. Around our kitchen table, he told us about his art and what he had been up to. He spoke about a series of small medals he had made with animals on it. I went to fetch my little elephant. He did not remember giving it to me but I told him what his lesson had meant to me.
Thank you Theo, you are going to be greatly missed
Marie-Astrid Voisin Pelsdonk
---
Ann Shaper Pollack (1932 - 2022)
It is with great sadness to announce that Ann Shaper Pollack, past president of American Medallic Sculpture Association, passed away on January 12 in Dedham, Massachusetts.  Born in Louisville, Kentucky, she eventually moved to Great Neck, New York, where she raised her family with her husband Jay, pursuing a career in the Arts.  Ann was gifted in multiple media, including silversmithing and medallic art.  She became an avid member of FIDEM supporting the younger generation of medallists through scholarships and awards, and especially through Medialia Gallery's program "New Approach" and "New Ideas in Medallic Sculpture".  After Jay's death in 2015, Ann established "The Jason S. Pollack Award for Excellence in Contemporary Techniques in Medallic Art" to be presented at the FIDEM Congresses, the first being at FIDEM XXXIV held in Ghent, Belgium.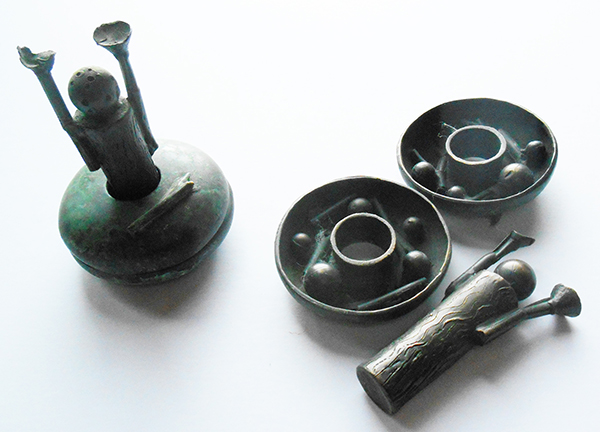 A mentor and a participant in FIDEM Congresses since the 1980's, Ann was always one to join "first".  First to sign up for workshops, first to send in entries to exhibitions, first to pay her membership dues, she was the glue that held American medallists together.  As curator to many art exhibits through her multiple art organization such as the Pen and Brush of New York, her attention to detail was exemplary.  She encouraged the memberships not only in creating medals, but in sharing the medallic process.  A giant in our small specialized art world, she will be truly missed.
Jeanne Stevens-Sollman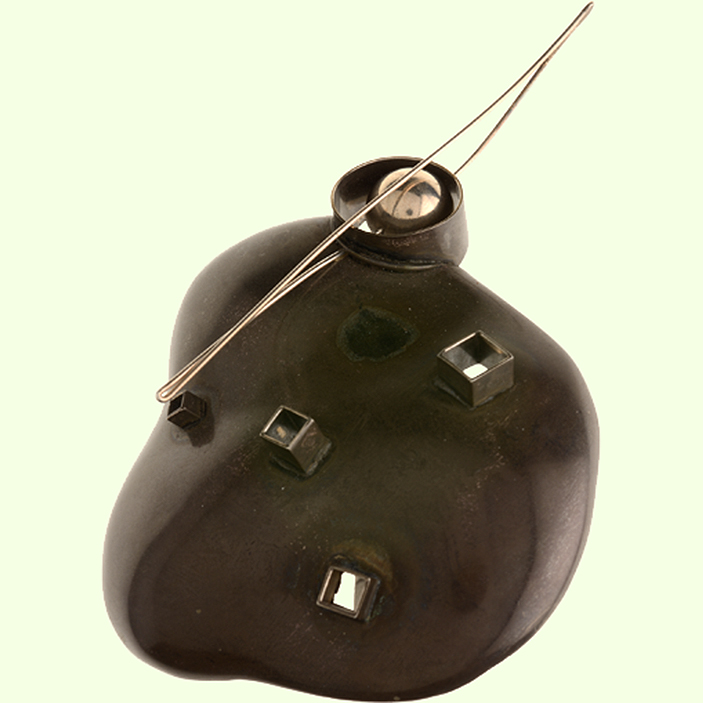 My Personal Space Ship (2015) -
Sterling silver, cast, 60 x 95 mm