Registration Closed
Registration for the congress is now closed. Only the purchase of the catalogue will be accepted until the end of January 2022.
By scrolling to the bottom of the page set in the link below, you will find the form to buy an exhibition catalogue.
---
Message from the Executive Committee FIDEM Tokyo 2020 / FIDEM Japan Association

Dear FIDEM members,
I hope this message finds you well and safe during these challenging times.
In the midst of a global pandemic, we would like to thank you all for your interest and support for FIDEM TOKYO 2020.
Let me provide a brief update about "XXXVI FIDEM CONGRESS 2020 TOKYO  JAPAN" and"FIDEM International Contemporary Art Medal Exhibition"
First, we are less than 100 days away from the congress and exhibition which will be held in December 2021.
We are preparing for a virtual event (via Zoom) and plan to start registration by the end of September. Thank you for your patience and understanding.
Second, given that everyone's financial situation may be different, we will offer different levels of participation to accommodate as many attendees as possible.
For example,
A: Congress participation only
B: Congress participation and catalogue
C: Congress participation and catalogue and Congress Medal
etc.
Third, lectures will be pre-recorded and made available on the day of the Congress.  Participants can choose which sessions to watch and in what order they desire. Sessions will even remain available after the event "on demand" for an additional period of time. It's just like watching a new series offered on Netflix.  
However, if you are a lecturer, don't worry. No need to be a Hollywood star or TED Talks Presenter, just present your lecture and record it on Zoom in advance and we will handle the production and playback on the day of the event. We do ask that you provide contact details for participants to submit questions about your lecture. All proposals for lectures should be sent to Marie-Astrid by September 20th. All lecturers must register and pay the congress fee.
Fourth, there will of course be an event catalogue- which is currently being edited. We invite you to advertise in the catalogue as there is space available. It can be purchased in advance as part of some registration packages or on the congress day.
Fifth, in a very exciting development, the Japan Mint -which produced the Tokyo Olympic and Paralympic medals- has graciously agreed to provide this year's Congress Medal!  Although the exact quantity is still being worked out, it will be limited (perhaps around 180 pieces and less than 200).
As you can see, we are full speed ahead towards a fantastic Congress in just a few months. 

We, the FIDEM TOKYO 2020 Organising Committee, wish you peace and good health as we overcome the unprecedented circumstances of the moment.
If you have any questions about the Congress, please do not hesitate to contact FIDEM Japan.  Otherwise, keep an eye out for more information and registration soon.
Hopefully we will return to a new normal and prosperity soon.

Executive committee FIDEM TOKYO 2020 / FIDEM JAPAN Association
Director FIDEM TOKYO 2020 Chairman
Masaharu Kakitsubo
and
Management Director
FIDEM TOKYO 2020 Producer
Toshiaki Yamada
---
Because of the current pandemic and the general unsecure worldwide situation, the Japanese congress organisers have decided that the XXXVI FIDEM Congress would be given online (1st to 4th December 2021), with an exhibition open for the Japanese public and the publication of an exhibition catalogue.
The latest information can be found on the website of the organizers: fidem2020.tokyo
---

Medals for Tokyo 2020
The deadline for receiving medals in Japan is 29 February 2020. Medals must arrive by this date. Medals can only be sent in by the country delegates.
The address to which the delegates should send the medals is: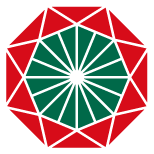 FIDEM JAPAN Association
Toshiaki Yamada
1-4-9 Mukougaoka
Bunkyo-Ku
JP- Tokyo 113-0023
JAPAN
All forms for sending the medals will be sent to the delegates in due time. There is no theme set for the medals. As previously the maximum measurements for one medal is 150 x 150 x 150 mm. Quotas will soon be allocated to each country.
Enclosed  a PDF with information and instructions (English/French) as well as the
---

bursaries for young artists under the age of 30 - Closed
Bursaries of up to 2,000 euro are available to help ten artists who will be under 30 on 19th October 2020 to attend the FIDEM congress in Tokyo (20th – 24th October 2020).
These bursaries have been made possible through the generosity of the University of Bergen. The bursaries will be allocated by a sub-committee of FIDEM's Executive Committee.
The application time is closed. No more applications are accepted. The ten successful applicants will be notified of FIDEM's decision by 31st March 2020.
Successful applicants will be required to attend the FIDEM congress. An experienced medal-maker will be nominated by the relevant national delegate as a mentor for each successful applicant. This mentor will advise the successful applicant on medal-making throughout 2020-21, so that he/she is in a good position to submit medals to the 2022 FIDEM exhibition. (Note that acceptance of such medals for the FIDEM exhibition is at the discretion of the relevant FIDEM national delegate.)
---

Call for Papers - Appel À communications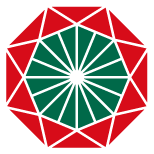 The deadline for the call for papers has been set for the 31st March 2020.
Proposals for papers are invited on all aspects of medallic art, both historical and contemporary.
Papers may be given in English or French. The length of each lecture will be 20 minutes, after which there will be 5 minutes for discussion.
All media presentations must be prepared using computer presentation software. No slide projectors or overhead projectors will be available and you may not use your own laptop. Presenters are encouraged to use Microsoft PowerPoint as their presentation media and place their presentation on a USB-stick. The conference venue will provide computers and media projectors for PowerPoint presentations.
The deadline for proposals is 31st March 2020. Please bear in mind that not all proposals may be accepted. Successful applicants will be notified by 15th April 2020.
Proposals should:
be made in a Word-document,
should include:
the title of the proposed paper,
the author's name and full contact information,
a brief abstract of max 250 words.
Please email your proposals to the General Secretary (email: fidem.general.secretary@gmail.com)
All papers will be published in FIDEM's journal Médailles, which will act as the record of the Proceedings of the XXXVI Congress in Tokyo.
Appel À communications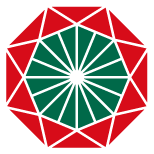 La date limite pour l'appel à communications a été fixée pour le 31 mars 2020.

Les propositions d'articles devront concerner les différents aspects de l'art de la médaille, soit historique que contemporaine.

Les communications peuvent être écrites et présentées en anglais ou en français. La durée de chaque conférence sera de 20 minutes, suivies de 5 minutes pour la discussion.
Toutes les présentations doivent être préparées à l'aide de logiciels informatiques de présentation. Aucun projecteur de diapositives ou rétroprojecteur ne sera disponible et vous ne pourrez pas utiliser votre propre ordinateur portable. Les auteurs sont encouragés à utiliser Microsoft PowerPoint comme support de présentation et placer la présentation sur une clé USB. La salle de conférence sera équipée des ordinateurs. et des projecteurs multimédia pour les présentations PowerPoint.

La date limite pour soumettre des propositions est le 31 mars 2020. L'organisation décidera de l'acceptation ou le refus des propositions. Les proposants seront informés de la décision avant le 15 avril 2020.
Les propositions devront être

remises dans un document Word

et devront inclure:

le titre de la communication proposée,
le nom et les coordonnées complètes de l'auteur,
un bref résumé de 250 mots maximum.
Veuillez envoyer vos propositions par courriel à la Secrétaire Générale (fidem.general.secretary@gmail.com).
Tous les articles présentés seront publiés dans la revue Médailles de la FIDEM, qui agira à titre de compte rendu des délibérations du XXXVI Congrès de la FIDEM (Tokyo 2020).
---

XXXV Congress - Ottawa (Canada) 2018

The 35th FIDEM congress was held in Ottawa (Canada), between 29th May and 2nd June 2018. The reports can be found under archives.