xXxV art medal congress - ottawa
fidem canada 2018
The organizers of the XXXV FIDEM congress have now launched their website. In this website you will find information regarding the interim meeting in 2017 and the XXXV congress in 2018.
Please note that the FIDEM Canada 2018 website is a separate website from the FIDEM one. For any questions or remarks regardig the congress website please contact the organizers (email: lyndenbeesley@gmail.com)
---

XXXV CONGREss: scholarships/bursaries for young medal artist
Bursaries of up to 2,000 euro are available to help artists who will be under 30 on 28 May 2018 to attend the FIDEM congress in Ottawa (29 May – 2nd June 2018).

These bursaries have been made possible through the generosity of the University of Bergen. The bursaries will be allocated by a sub-committee of FIDEM's Executive Committe.

Applications must be received by the Secretary General by 30 October 2017 by wetransfer to the email (secretary-general@fidem-medals.org) and should be submitted by artists through the national delegates.

Applicants should submit:

a letter explaining why the application is being submitted (PDF)

a curriculum vitae, which must include date of birth and home/college address (PDF)

a portfolio of work (PDF)

Successful applicants will be required to attend the FIDEM congress. An experienced medal-maker will be nominated as a mentor for each successful applicant. This mentor will advise the successful applicant on medal-making throughout 2018-19, so that he/she is in a good position to submit medals to the 2020 FIDEM exhibition. Note that acceptance of such medals for the FIDEM exhibition is at the discretion of the relevant FIDEM national Delegate.
Applicants will be notified of FIDEM's decision by 1st December 2017.
---
art medal exhibition at the canadian museum of nature (cmn) - Ottawa
The CMN building was used in 1918 by the Canadian Parliament due to a fire in the House of Parliament. It was in this building that the law of women's emancipation was enacted. Because of this the CMN has announced that for this Congress the theme of all the medals will be "Women". There will also be a special category of "Women in Natural Science". Medals not following the theme will be excluded from the exhibition.
Theme: "Women" and "Women in the Natural Sciences"

Women: The medals to be chosen for the FIDEM XXXV exhibit will celebrate the contributions and achievements women have made to society. The contribution could be in commerce, politics, nutrition, fashion, and family, to name a few. The achievements could be recent or have taken place centuries ago. The possibilities are endless. This contribution and/or achievement by a woman can have been within your own country or community or could be about any woman that you believe has made a difference in the lives of others. As well as medals featuring individual women, medals that make more general statements about the contribution that women make to society will be welcome.

Women in the Natural Sciences: The theme of "Women in the Natural Sciences" is a special category celebrating the contributions and achievements women have made in the field of natural sciences such as biology, zoology, botany, geology, geography, astronomy to name a few. This contribution and/or achievement by a woman can have been within your own country or community or could be about any woman that you believe has made a difference to our understanding of the world we live in. The medals for "Women in the Natural Sciences" will be displayed as a group. The best medal in the "Women in the Natural Sciences" category will be awarded a prize. This prize is separate from the prize given to the best in show.
SOME DEAD-LINES
Inventory and Submission Forms will soon be available, the address details will be included in these forms.
The due date for medals to arrive in Canada is 15th October 2017.
CONTACT
If you have any questions concerning the theme criteria please contact Susan Taylor by e-mail: susan.taylor@sympatico.ca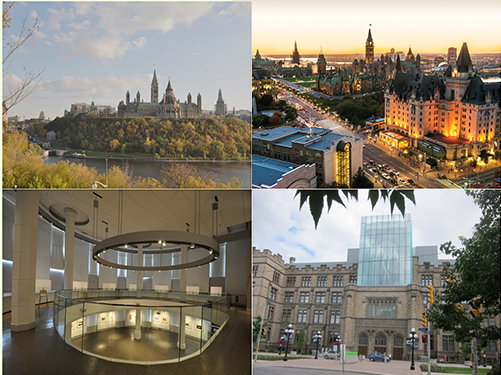 THEME POUR LE CONGRES
Toutes les médailles pour l'exposition doivent avoir le thème de la Femme ou Femmes dans les Sciences Naturelles. A savoir que toutes médailles ne comportant pas ce thème seront refusées.

Femmes : Les médailles doivent célébrer les contributions et les accomplissements que les femmes ont fait à la société. Les contributions pourraient être dans le commerce, la politique, la nutrition, la mode, et la famille, pour en nommer que quelques-unes. Les réalisations pourraient être récentes ou avoir eu lieu il y a des siècles. Les possibilités sont infinies. Cette contribution et / ou réalisation par une femme peuvent avoir été dans votre propre pays ou communauté ou pourraient être sur une femme que vous pensez ait fait une différence dans la vie des autres. En plus des médailles représentant des femmes individuelles, des médailles plus généralisées sur la contribution apportée par des femmes à la société seront les bienvenues.

Femmes dans les Sciences Naturelles: est une catégorie spéciale qui célèbre les contributions et accomplissement des femmes dans le domaine des sciences comme la biologie, la zoologie, la botanique, la géologie, la géographie et l'astronomie pour en nommer quelques-uns. Les médailles faisant partie de cette catégorie seront exposées à part. La meilleure médaille de cette catégorie recevra un prix.

QUELQUES DATES LIMITES
Formulaires d'inventaire et de soumissions seront prochainement disponibles.
La date d'échéance pour l'arrivée des médailles au Canada est le 15 octobre 2017.
CONTACT
Pour toutes questions concernant les critères du thème, veuillez contacter Susan Taylor au e-mail: susan.taylor@sympatico.ca