fidem competitions
NEW FIDEM MEDAl
The winner for the new FIDEM medal is Anna Wątróbska-Wdowiarska (Poland).
The competition was set for a new FIDEM medal, which would replace Alessandro Verdi's FIDEM at 70 medal of 2007. The competition was for a medal that would celebrate the ethos of FIDEM and its support of the art and study of the medal, both contemporary and historical.
The new medal will be FIDEM's premier award and will be conferred on those deemed to have assisted FIDEM in its aims in a very significant way. It was awarded for the first time during the XXXVI online congress (Tokyo) in December 2020.
---

FIDEM logo competition for FIDEM artist members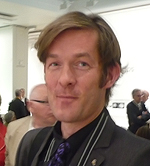 The FIDEM Executive and Consultative Committees decided on the need of having a FIDEM logo for using in FIDEM contacts. Accordingly a competition was organized. The jury, composed by the Executive and Consultative Committee, looked at the proposed ten entries.
The First prize was awarded to Nicolas Salagnac (France) and the Second prize to Jozé Espiga Pinto (Portugal). The new logo was launched on this website on the 13 October 2009.
---

FIDEM at '70 Art medal competition for FIDEM artist members
The competition was to find a two-sided medal celebrating the ethos of FIDEM's support of the art of the medal. The medal was made in lost wax or sand, cast in bronze with the maximum size of 100 millimetres (mm) in diameter or in width and height.
The competition took place in three stages. In the first stage designs were submitted as drawings on paper with a short explanation of the idea behind the design. The deadline for the first stage was September 11, 2006. The jury selected 10 entries for further consideration. They were as follows: Alessandro Verdi (Italy), Ron Dutton (Great Britain), Marica Sipoj (Hungary), Tamás E. Soltra (Hungary), Mari Poldaufova (Slovakia), Deborah Patterson-Dass (Canada), Linda Verkaaik (The Netherlands), Hanns Karlewski (Sweden), Michael Meszaros (Australia) and Kate Harrison (Great Britain).

In the second stage of the competition, the jury decided on three designs which would continue to the third and last stage. After receiving the three designs in either lost wax or sand, the jury then voted for the first, second and third prize.

Alessandro Verdi, Italy - 1st Prize
Ron Dutton, Great Britain - 2nd Prize
Marica Sipoj, Hungary - 3rd Prize
The members of the jury were Mr Carlos Baptista da Silva (Portugal), Ms Cory Gillilland (USA), Mr Guus Hellegers (The Netherlands), Ms Eniko Szöllössy (Hungary), Ms Marie-Astrid Voisin (Sweden), and Mr Ivan Mirnik (Croatia). The secretary of the jury was Mr Ilkka Voionmaa (Finland).
The 10 prizes of the competition were awarded at the FIDEM XXX Congress in Colorado Springs on September 22, 2007.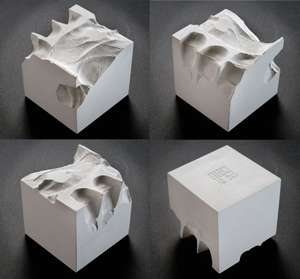 Marica Sipoj
Photo: Gabriel Hildebrand, The Royal Coin Cabinet, Stockholm