Archives in lisbon
All the early material from FIDEM is now being kept at the Faculty of Fine Arts in Lisbon University (Portugal). All the correspondence, books and catalogues are arranged in boxes and on shelves.

If you wish to study the material, there are tables, a computer, a photocopy machine, a printer and a scanner at your disposal.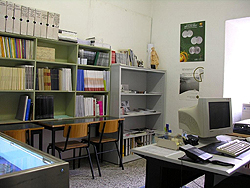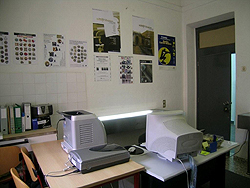 Inventories are being done of the material received in the archives. Lists of some of these inventories can be found in the sub-tabs of Archives in Lisbon. They include the material donated to the FIDEM Archives by Mr Claude Arthus-Bertrand, Mr Carlos Batista da Silva and Mrs Maria Rosa Figueiredo.
If you wish to visit and research in the FIDEM archives, please contact Prof. José Teixeira e-mail: j.teixeira@belasartes.ulisboa.pt or joseilvateixo@gmail.com.