xxxVII art medal congress - Florence
XXXVII FIDEM Florence 2023 provisional programme
All events at the Grand Hotel Baglioni unless stated otherwise.
Wednesday 11 October
LARGE ROOM
10.30-11.00am – Opening ceremony.
11.00-11.45am – Plenary lecture 1: Collecting, studying and display. Renaissance and Baroque medals from the Mario Scaglia collection at the Accademia Carrara – Giulia Zaccariotto, Curator of Sculpture and Decorative Arts, Accademia Carrara, Bergamo.
11.45-12.30am – Plenary lecture 2: The artist Laura Cretara and the Scuola dell'Arte della Medaglia, Rome (Title tbc) – Rosa Maria Villani, Course Director, Scuola dell'Arte della Medaglia dell'IPZS, Rome.
ROOM A
2.00-3.30pm
Ede Telcs and his years in the Netherlands – Jadwiga Pol-Tyszkiewicz
Léo Jean Holmgren (1904-1989). Lui-même – Marie-Astrid Voisin Pelsdonk
Theo van de Vathorst (1934-2022): a celebration of life and art – Jan Pelsdonk

3.30-4.00pm – Break

4.00-5.00pm
Antanas Olbutas: the steersman of medal art in Lithuania and beyond – Lina Kalinauskaitė
Damir Mataušić: half a century of great artistic medal work – Tatijana Gareljić
Prof. Bogomil Nikolov at 80 – Nadia Rozeva
ROOM B
2.00-3.30pm
Coins and medals as amulets and talismans – Ira Rezak
Contemporary medals and Japanese crafts – Tetsuji Seta
A collection of medallic art at Dundaga Castle – Vineta Skalberga
3.30-4.00pm - Break

4.00-5.30pm
The art of science: botany in contemporary medals – Raquel Sardá Sánchez and María Martínez de Ubago Campos
Art and science of mathematical medals – João Bernardo dos Santos
Uses of 3D digitization techniques based on RGB images for the registration and sculptural creation of medals – Iria Groba Martín
Evening
Opening of the international exhibition of contemporary medals, Biblioteca Nazionale
Thursday 12 October
LARGE ROOM
9.30-10.30am
Picchiani & Barlacchi: its role in medal production – Matteo Parri and Caterina Dali
The rediscovery of Renaissance medals and their Influence on the work of modern Italian artists, 1920-1945 – Giorgio Motisi

10.30-11.00am - Break

11.00am-12.30pm
MEB Project (2020-2022). An introduction – Lucia Simonato
MEB Project (2020-2022). Cataloguing the gold and silver papal medals at the Bargello Museum (16th-18th centuries): methods, perspectives, and acquisitions – Giulia Daniele
MEB Project (2020-2022). Scientific analyses applied to the study of Early Modern medals – Francesca Di Turo
ROOM A
2.00-3.30pm
La médaille du congrès FIDEM de 1951: curiosités d'une époque d'après-guerre – Javier Gimeno
The enduring spiritual energy of the 2020 FIDEM US Delegation Medal: a paper on its creation and legacy – Keiko Kubota-Miura
How emotions can influence creating a medal and raising awareness in society – Jeanne Stevens-Sollman

3.30-4.00pm - Break

4.00-5.30pm
The mythreturn (the fascination about the meridional ancestry) – José Teixeira
Scan to medal – Jim Licaretz
Creating medals using low-melting elemental metals and alloys, graphite molds, and materials affordable to those who teach – Mark Benvenuto
ROOM B
2.00-3.30pm
Tribute to the elderly artists: a brief presentation of the Hungarian FIDEM members over the age of 80 – Virag Szabo
Contemporary medal making in Jablonec nad Nisou – Kateřina Nora Nováková
BAMS: the first forty years – Philip Attwood
3.30-4.00pm - Break
4.00-5.30pm
Royal commemorative medals in Britain: souvenir and self-promotion – Frances Simmons
Thomas Fattorini as medallist – Gregory Thomas Fattorini
The Goldsmiths' Craft & Design Council awards: medals examine the world we live in – Marcy Leavitt Bourne

Evening
Reception, Museo Nazionale del Bargello
Friday 13 October

LARGE ROOM
9.30-10.30am
Pastorino de' Pastorini (c.1508-1592) and the material significance of wax and stucco in his medal making process – Natasha Burbridge
Medals by committee: the Histoire Métallique of Louis XIV – Alan M. Stahl
10.30-11.00am - Break

11.00-12.30am
'Bene qvi vixit latvit bene vixit': Philipp von Stosch and his portrait medallists – Ulf R. Hansson
Influencing imagery: Christian Wermuth's coin collection from the baroque to the digital age – Michał Maliczowski
Hubert Ponscarme at the Hamburger Kunsthalle – Sylvia Karges
Afternoon
Optional visit to Picchiani & Barlacchi

Saturday 14 October
LARGE ROOM
10.00am-12.30pm
Medal fair
2.00-2.30pm
A love story: the medal collection put together by Prof. João Duarte donated to the Crato Museum, Portugal – Maria Rosa Figueiredo, FIDEM Vice-President; João Duarte, Professor, Faculdade de Belas Artes, University of Lisbon; and João Bernardo dos Santos, FIDEM Delegate for Portugal.
2.30-4.00pm
General Assembly

7.00-10.00pm
Grand Dinner
Monday 16 October am

Optional visit to the Italian State Mint and the Scuola dell'Arte della Medaglia, Rome
10.00am
Mint (Via Gino Capponi 47-49, Rome):
groups of 6 people every 30 minutes starting from 10:00 am. After a welcome address by the Director of the Mint, Ing. Antonio Cascelli, the Delegates will go through security checks and will be admitted to the following departments:
scan methods

mechanics/creation of coin dies

medal coinage

coin coinage

colouring

artistic foundry and patina for gilding works
3.00-4.30pm
School of the Art of the Medal Making: (Viale Gottardo 146, Rome):
Visit of all the laboratories, meeting teachers, students and the author of the FIDEM medal. Delegates will also visit the exhibition of recent artworks.
The tour will end at around 16:30.
---
REGISTRATION to the congress
Registration is now open for the 37th FIDEM Congress, to be held in Florence, Italy. Exactly forty years after the 1983 Florence congress, FIDEM is returning to this historic city, a city that has played such an important role in the history of the medal.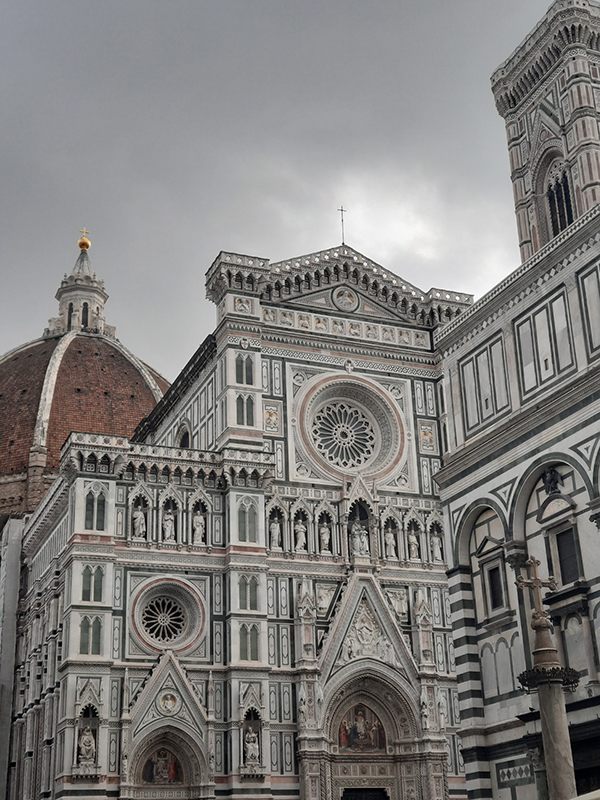 The Congress will be based primarily in the centrally positioned and well-appointed Grand Hotel Baglioni and will include an exciting programme of talks from our Italian colleagues and other speakers from around the world.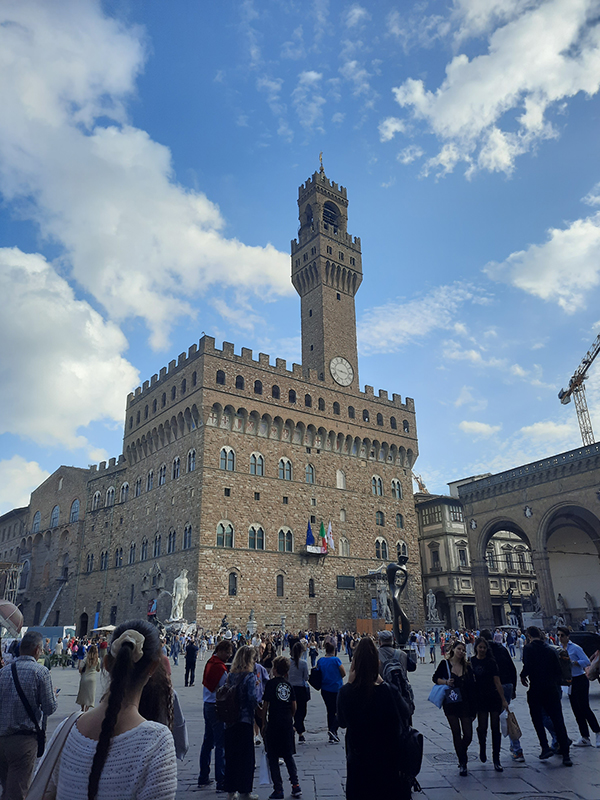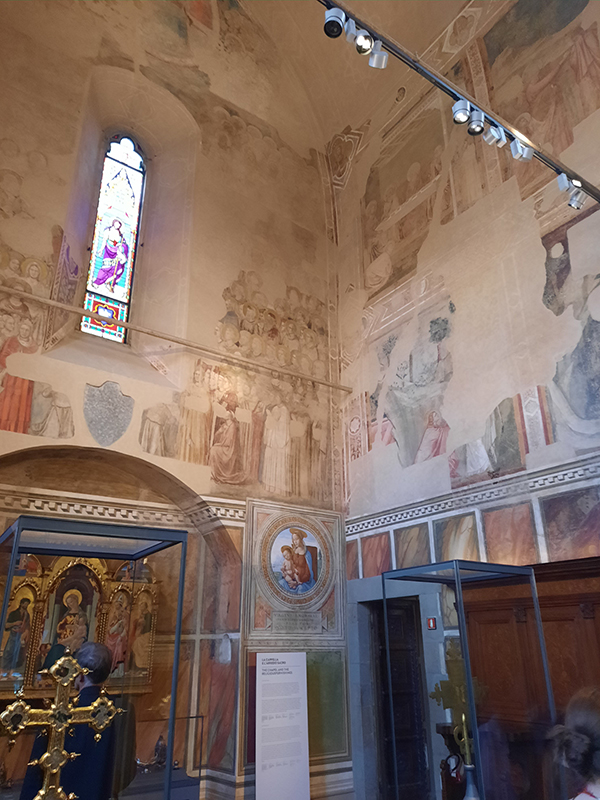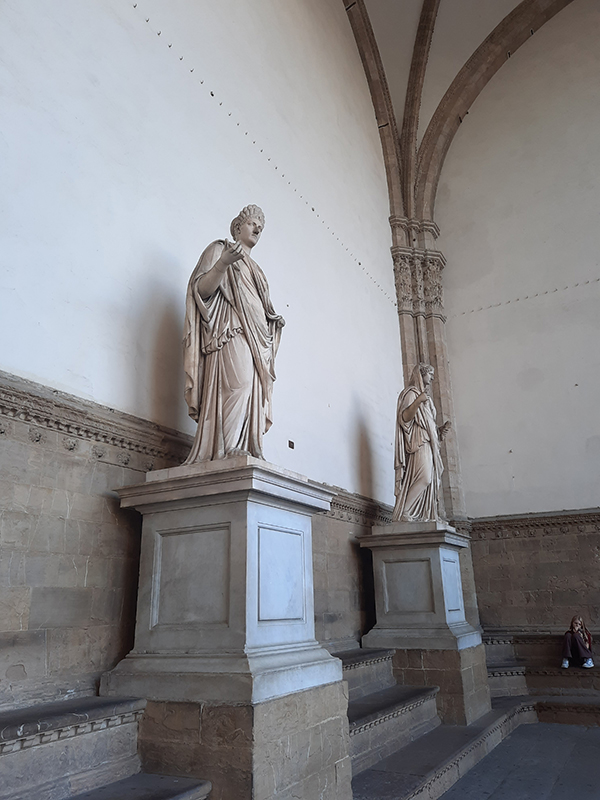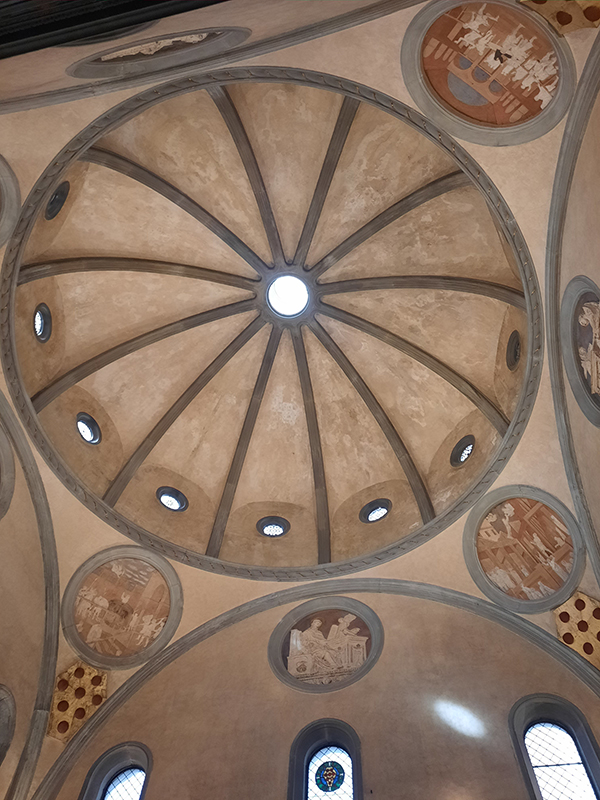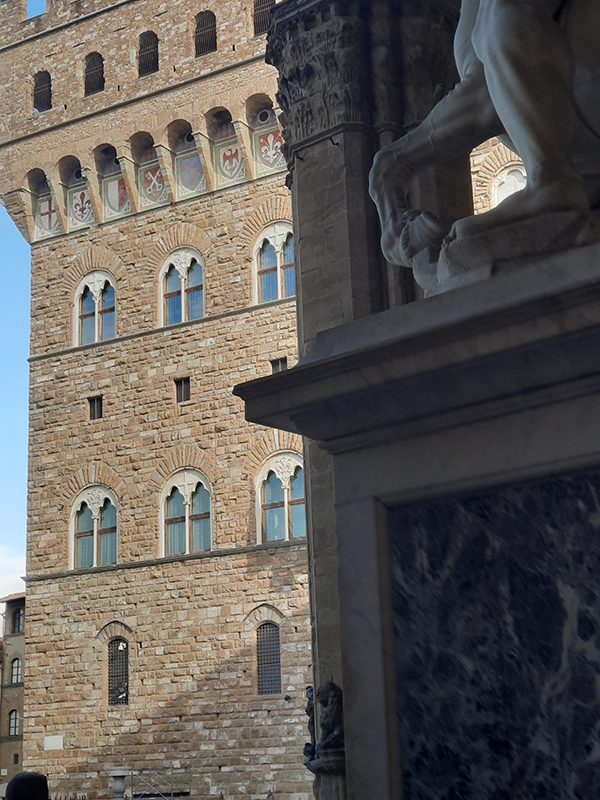 Highlights will include the extraordinary privilege of having the Bargello Museum with its unique collection of Renaissance sculpture all to ourselves for a private evening reception. Another reception will take place in the monumental Dante Room of the Biblioteca Nazionale, where the international exhibition of contemporary medals will be staged. The exhibition will then remain open for congress participants and the general public with FREE admittance.The final dinner will be held in the Grand Hotel Baglioni's rooftop restaurant with its spectacular views over the city.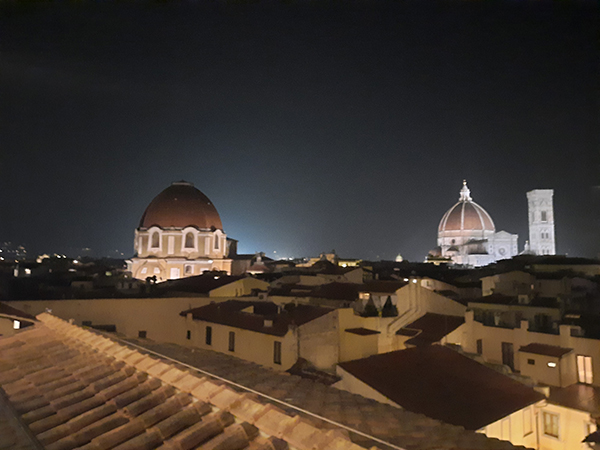 There will also be an optional coach tour to the factory of the long-established private mint of Picchiani & Barlacchi, formerly located in Florence and now a 40-minute drive away in the Tuscan countryside.
Please make your registration before 10 July 2023 to take advantage of the special "early bird" fee.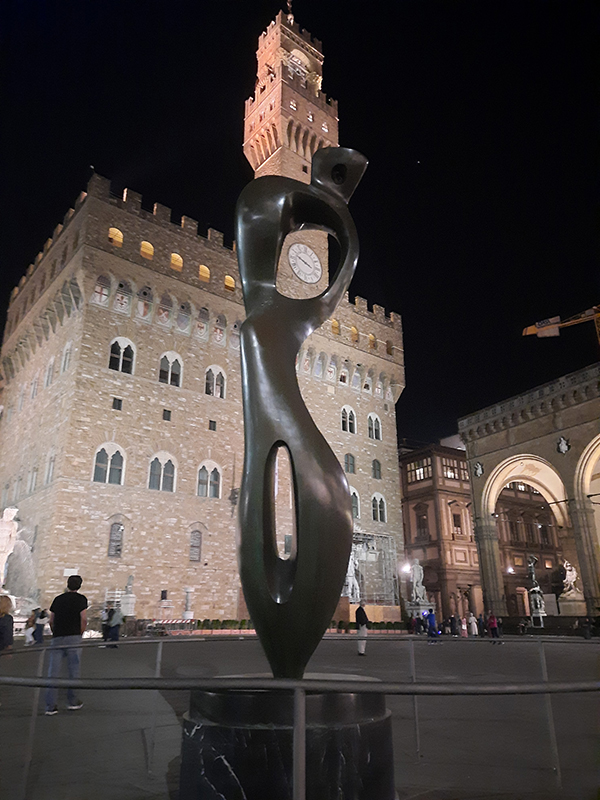 EARLY BIRD
FIDEM member: 671€
Non FIDEM member: 793€
Students: 524.60€
Accompanying person: 597.80€

After 10th July 2023
FIDEM member: 756.40€
Non FIDEM member: 915€
Students: 549€
Accompanying person: 671€

Excursion
Transfer for excursion on friday (Oct. 13): 85.40€

Catalogue (will be sold on the FIDEM website)
FIDEM members - postage & packing not included: 45€
Non FIDEM members - postage & packing not included: 60€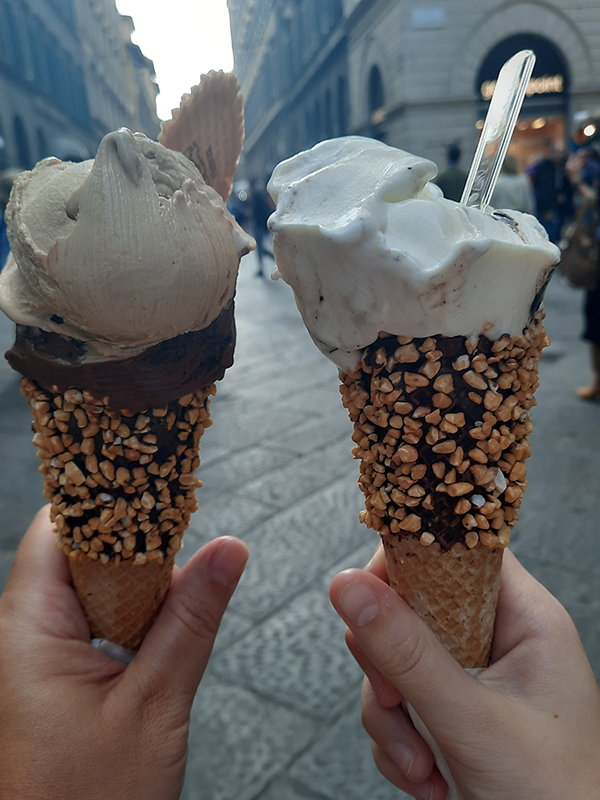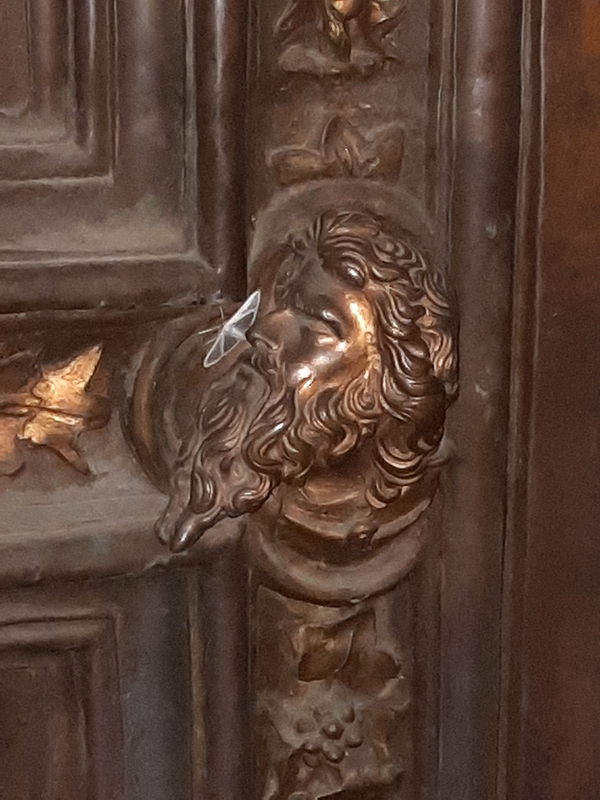 Any questions regarding registration and hotel booking please address them to Ms Chiara Manini (e-mail: fidem@enic.it)
Registration to the congress can be done here
HOTELS
Those who register for the congress can choose to book a room at the Hotel Baglioni (it is however not mandatory). This can be done through the congress website: Hotel booking
ALTERNATIVELY, you can register for the congress and find your own accommodation separately through such websites as booking.com. 
Exhibition catalogue (not open yet)
POST-CONGRESS ROME
A visit to the Scuola dell'Arte della Medaglia and the Italian State Mint (Zecca), the producers of the official FIDEM 2023 Congress medal, will take place on Monday 16 October for those who wish to travel to Rome after the Congress closes. Participants will need to arrange their own travel from Florence to Rome on the Sunday.
---
Call for Papers
- CLOSED
Proposals for papers are invited on all aspects of medallic art, both historical and contemporary.
Papers should be given in English or French. The length of each lecture will be 20 minutes, after which there will be 5 minutes for discussion.
All media presentations must be prepared using computer presentation software. No slide projectors or overhead projectors will be available and you may not use your own laptop. Presenters are encouraged to use Microsoft PowerPoint as their presentation media and place their presentation on a USB-stick. The conference venue will provide computers and media projectors for PowerPoint presentations.
The deadline for the call for papers has been set for the 17th March 2023.
Please bear in mind that not all proposals may be accepted. Successful applicants will be notified by 7th April 2023.
Proposals should

be made in a Word-document,

and should include:

the title of the proposed paper,

the author's name and full contact information,

a brief abstract of max 250 words.
Please email your proposals to the Secretary General (email: fidem.general.secretary@gmail.com)
Successful applicants will be expected to register for the congress at the given rate once registration is announced.
All papers will be published in FIDEM's journal Médailles, which will act as the record of the Proceedings of the XXXVII Congress in Florence.

---

Bursaries for Young Artists under the age of 30
- CLOSED
Ten (10) bursaries are available to help young artists who will be under the age of 30 on 9th October 2023 to attend the FIDEM congress in Florence (10th – 14th October 2023).
These bursaries have been made possible through the generosity of the University of Bergen. The bursaries will be allocated by a sub-committee of FIDEM's Executive Committee.
Applications must be submitted by the young artists through the national delegates.
The applications must be sent via www.wetransfer.com to the Secretary General (email: secretary-general@fidem-medals.org) no later than 7th March 2023. The ten successful applicants will be notified of FIDEM's decision by 7th April 2023.
Applicants should submit:

a letter explaining why the application is being submitted (PDF)

a curriculum vitae, which must include date of birth and home/college address (PDF)

a portfolio of work (PDF)

Please note that it is important

that the documents are saved as PDF's,

that the applications must include all three documents
and

must be sent by the delegates only for them to be accepted.
Successful applicants will be required to attend the FIDEM congress. An experienced medal-maker will be nominated by the relevant national delegate as a mentor for each successful applicant.
This mentor will advise the successful applicant on medal-making throughout 2023-24, so that he/she is in a good position to submit medals to the 2025 FIDEM exhibition. (Note that acceptance of such medals for the FIDEM exhibition is at the discretion of the relevant FIDEM national delegate.)