social events at the xxxV congress
29 May 2018
In the evening of the 29th May, the traditional US delegation party was held in the Atrium of the Canadian Museum of Nature.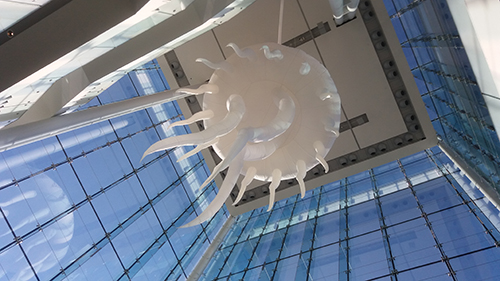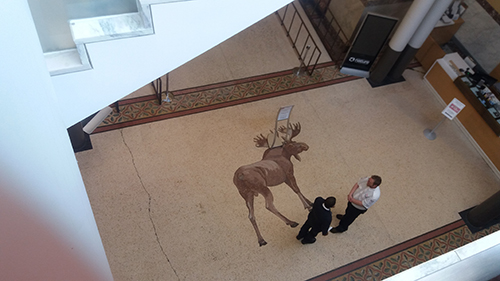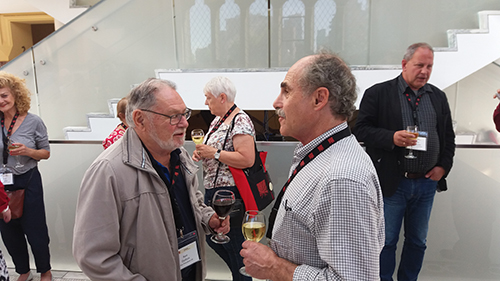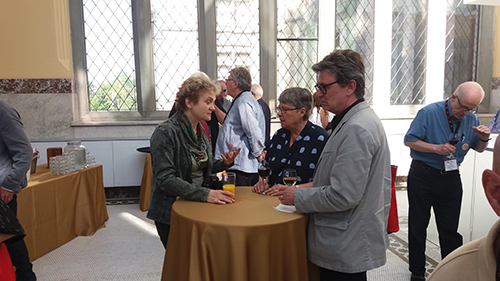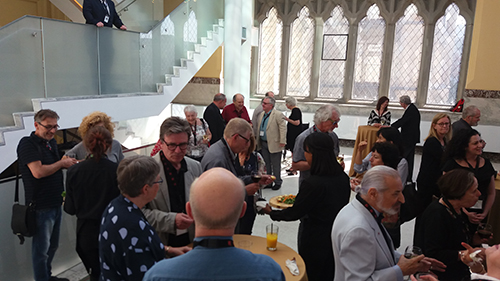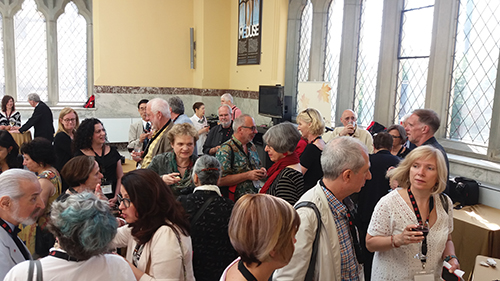 Many delegates and members of the different FIDEM committees were participating. The US delegation medal was presented to everyone by Jeanne Stevens-Sollman. The medal, in the shape of a white flower, is made by the American artist Lindley Briggs. She was inspired by Georgia O'Keeffe: "When you take a flower in your hand and really look at it, it's your world for that moment." And as the O'Keeffe flower this medal can be held in your hand.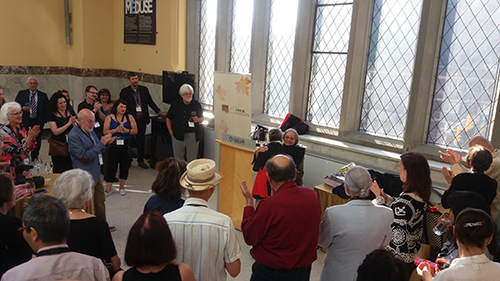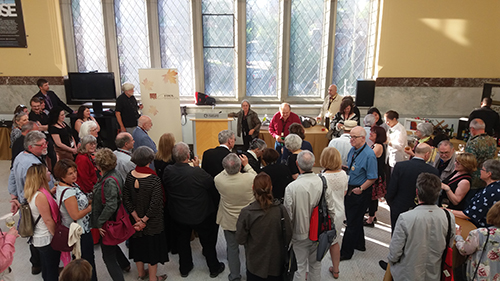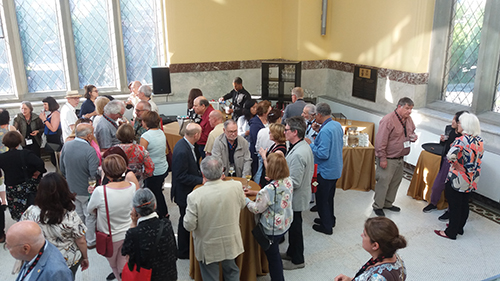 Sir James Malone Beach knighted two new knights to the Order of Chiquita: Polly Purvis and George Cuhaj.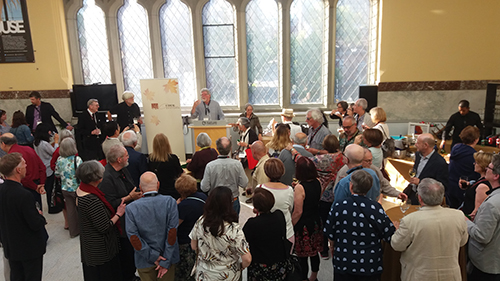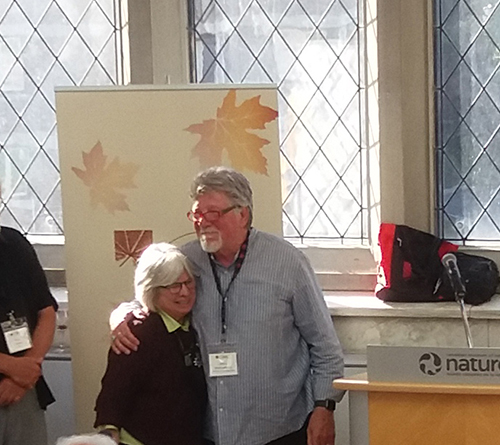 What was less traditional to this party was the award ceremony of the J. Sanford Saltus Award for Outstanding Achievement in the Art of the Medal. The 2018 year Saltus award went to the Dutch medal artist Geer Steyn.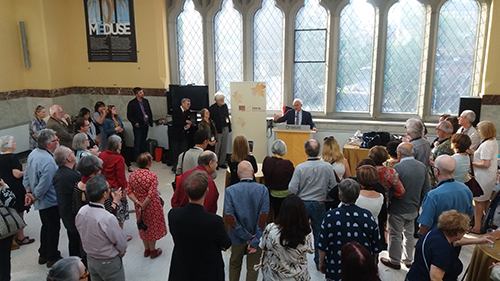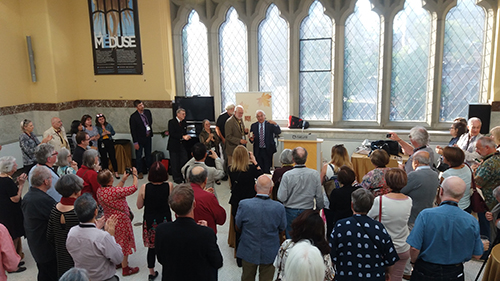 And then the party continued...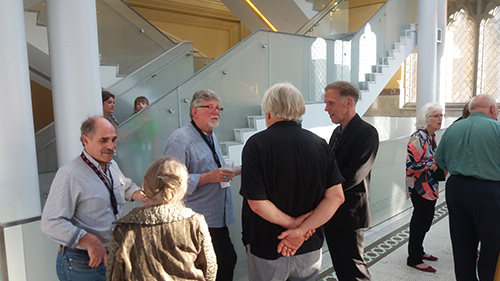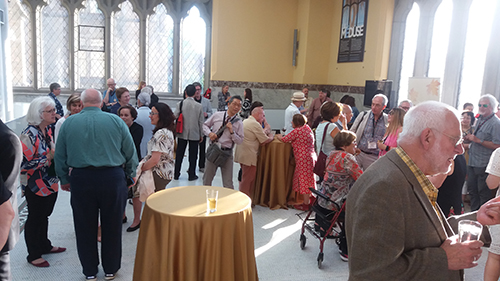 Go back to main page Social Events