lectures and workshops
Two plenary papers were presented just after the official congress opening ceremonies. Both were over two medal artists who have had a great impact on Canadian medal art.
31 parallel lectures followed during 2 days. The theme of Women was the most dominant one. Two workshops were also held during this congress. One by James Malone Beach and the other one by Paul Leathers. Both workshops were well visited.
All the lectures and reports from the workshops will be published in Médailles Magazine 2018.
PLENARY SESSIONS 
Tait McKenzie by Paul Berry, Chief Curator, Bank of Canada Museum
Dora de Pédery-Hunt by Ildiko Hencz and Emily Hencz-Thornton
LECTURES
Women as makers
- Professor Zofia Demkowska's medal art studio at the Academy of Fine Arts in Warsaw (1963-1989), Hanna Jelonek
- Leonda Finke: a feminine artist, Ira Rezak
- Everybody love: the Latvian sculptress and medallic artist Ligita Franckeviča, Vineta Skalberga
- Lea Ahlborn: an artistic pioneer in the Swedish government's service, Ulrika Bornestaf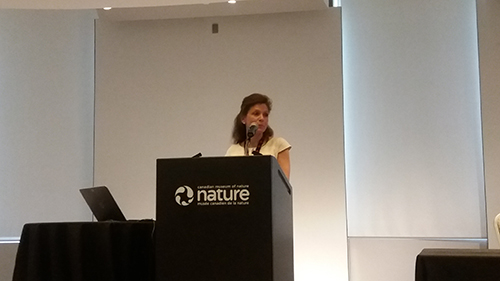 - Angelica Bellonata Facius (1806-1887) : a German sculptor, medal artist and gem engraver during the Weimar classical period, Rainer Grund
- Emerging female medallic artists from 1998 and now, Mashiko
- Female medal artists: approaching the difference between Eastern and Western Culture,
Keiko Kubota-Miura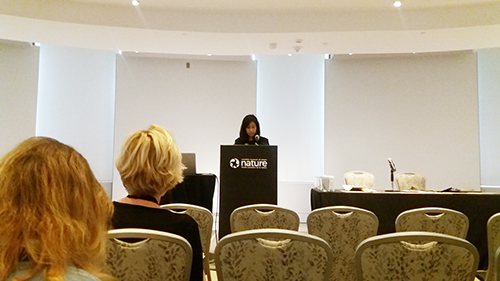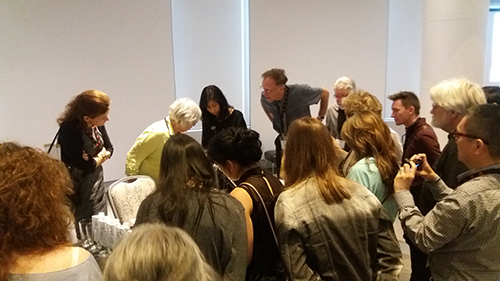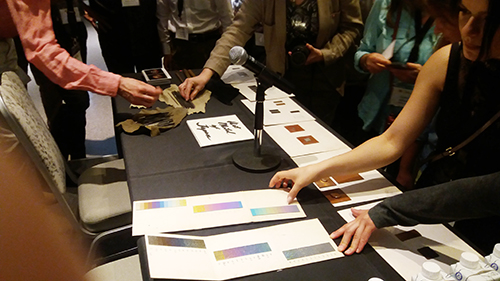 - Women and the art medal, Tatijana Gareljic
- Women empowered: a contemporary commission for the Goldsmith's Company, Abigail Burt
Women as collectors
- Sofia Elisabeth Brenner (1659-1730): medals in poetry and poetry in medals, Julia Krasnobaeva
- Wonderful things: the Dora de Pédery-Hunt medal collection, Paul R. Petch
- Hats and medals: a personal collection, Frances Simmons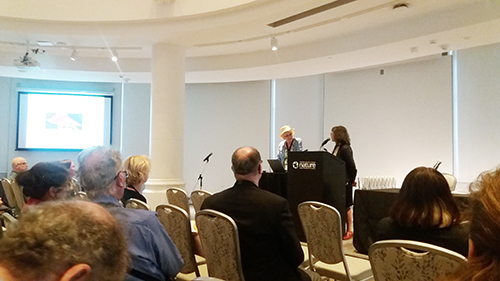 Connections: women / medals
- The female personification of the Russian state, Uliana Volkova
- Liberty by Women, Nicolas Salagnac and Eva ShanShan Deng
- 'The most female' military medal, Alexandra Kalashnikova
- Women Designers of Medals and Coins, Vencislav Shishkov, read by Natalie Yordanova
Her-Story: Women on medals
- Women in Portuguese medals: an exhibition at the Portuguese Mint Museum (Museu Casa de Moeda), Maria João Gaiato
- Women in the Jewish-American Hall of Fame medal series, Mel Wacks
- Ladies in silver gloss: the role of women on Dutch medals through the centuries, Jan Pelsdonk
- My mother's duet, Linda Verkaaik
- A medal praising Dr Mukai's achievements, Tetsuji Seta
- Helia Bravo and her Heliobravoa chende, Estefanía Gómez Counahan
- Reducing a medal by using Hydrospan 400, step by step, Jeanne Stevens-Sollman
- The image and role of Iranian women in medals, Masih Ahmadi
- The Death March of women, Helmbrechts 1945, Otakar Dusek
Innovation
- The nexus of art and science: making two-sided medals with graphite molds, Justin Pothoof, Charlie Baker and Mark Benvenuto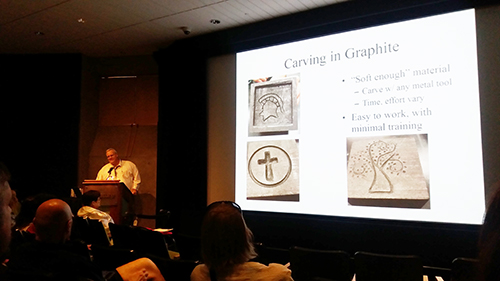 - Standing astride two horses: bi-directional fabrication for medallic artists, Paul Leathers
- Interactive medal: process and usage of new technologies, Ana Caterina Pereira Mendes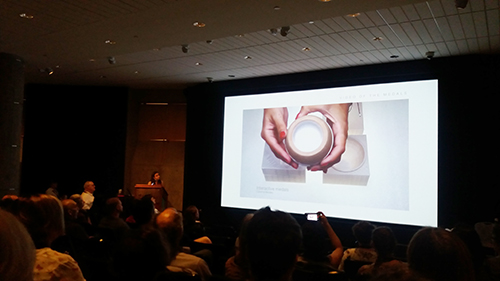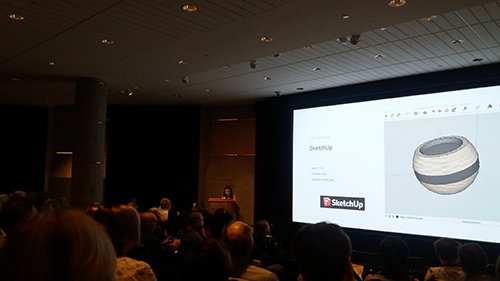 Men making medals
- 1968, Fernando Jesús, Francisco López Hernández: l'heure du souvenir, Javier Gimeno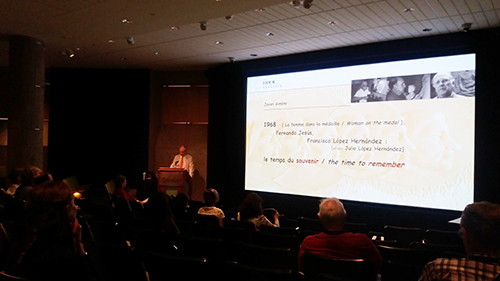 - Del Newbigging: educator, sculptor and medal-maker, Martha Newbigging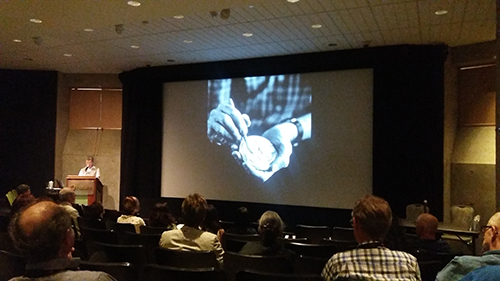 - 'Cante's geography': project for a pin, a medal and a monument, José Teixeira
WORKSHOP
- 'Medal-in' your demon/fear, James MaloneBeach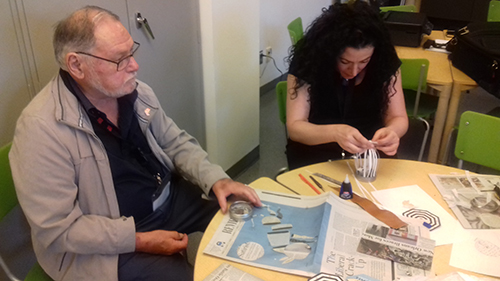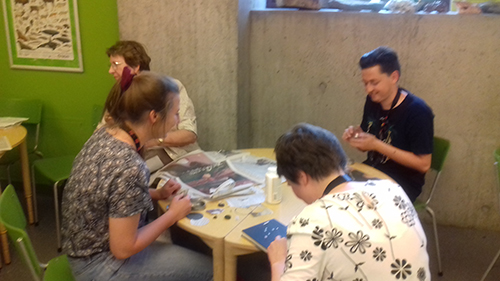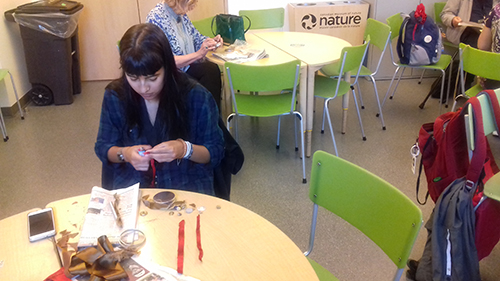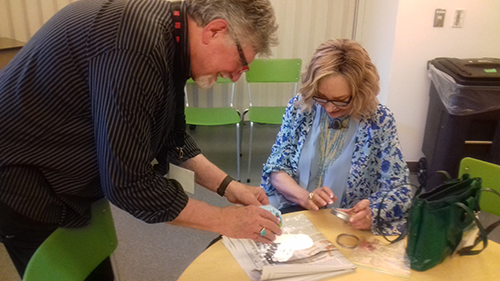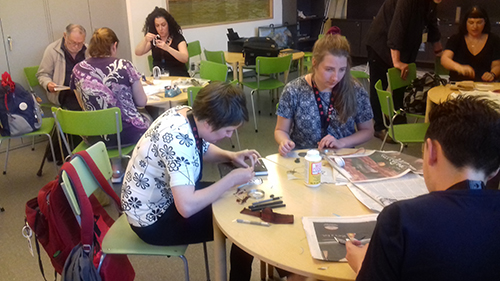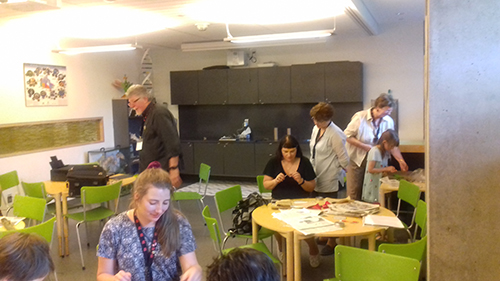 - Bi-directionnal fabrication for medallic artists, Paul Leathers