xxxi art medal exhibition
ASTONISHING AND REMARQUABLE EXHIBITION OF MODERN ART MEDALS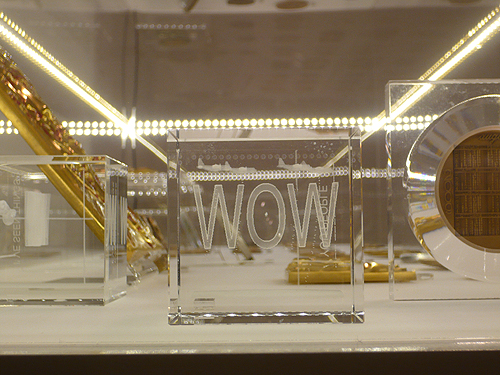 An important and impressive exhibition of medallic art in Tampere Art Museum was opened for the public. The WOW effect is immense. The objects - almost 1000 pieces - are shown in countless display cabinets over three (!) floors of the building. It is the most important exhibition of modern art medals since 2007, when the previous FIDEM congress was held in Colorado Springs (USA).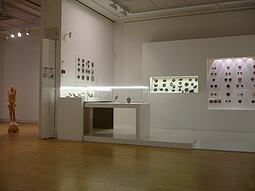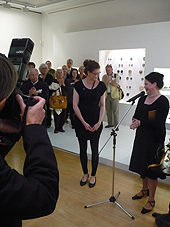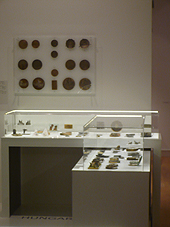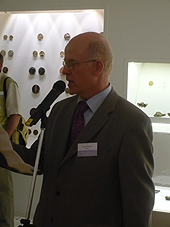 The medals are displayed per country and countless different subjects are depicted in not only bronze, but also glass, ceramics and many other materials. The design of the medals has a big variation. That is no wonder as there are hundreds of artists participating from 27 countries. Some of the objects have a conservative design, others are daring and show the new roads medallic art is developing to. Every single medal invites the visitor to explore the message and beauty of it. It is a joy for the eyes to see so much craftsmanship brought together. One simply doesn't know where to start and where to end. The architect of the exhibition, Ms Elina Rantasaari, has played with the old Renaissance definition of a medal: a sculpture in miniature. Therefore the museum has incorporated Finnish modern sculpture of a bigger scale. The medal has found its place in the big world of Art.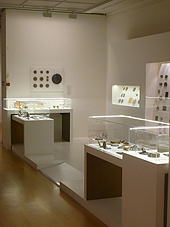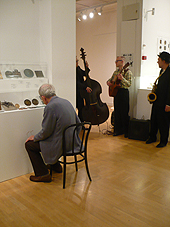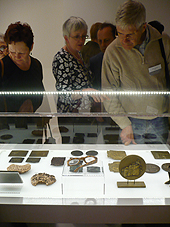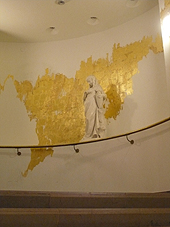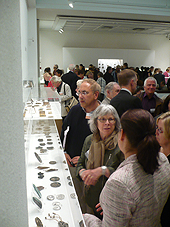 EXHIBITION CATALOGUE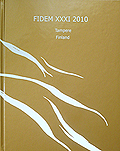 The exhibition is accompanied by a catalogue with over 300 pages where all the illustrations are in colour. One medal per artist is illustrated. For the more passionate medallic enthusiast there is a CD included with all the medals on display being depicted. This remarkable catalogue is a perfect tool to re-enjoy the exhibition many, many years to come.
THE OFFICIAL MEDAL OF THE XXXI FIDEM CONGRESS
The Tango Congress medal is made by the Finnish artist Assi Madekivi. She describes the medal asfollows: " The figure on the obverse is dancing with the medal - or with a 'star' to which

the partner is elevated, at least from the perspective of FIDEM.The choreography is notwithout its amusing features. (...) Tampere has recently created a profile for itself as the tango city by staging the annual World TangoFestival (...). I wanted to express the passionate attitutde of friends of medal art to their subject of interest, and it seemed that this could be done with reference to dancing, without undue solemnity." On the reverse is the city of Tampere with the Tammerkoski Rapids, with the bridge crossing it serving as a symbol of medal art and the FIDEM congress.

Text: Marie-Astrid Pelsdonk
Photo: Jan Pelsdonk
More information about the XXXI CONGESS
More information about the congress LECTURES
More information about the congress GENERAL ASSEMBLY
More information about the MEDAL FAIR
More information about the congress SOCIAL EVENTS